HydraFacial Treatment Specialist in Catonsville MD
One of the most effective, non-invasive skin resurfacing procedures nowadays is the hydrafacial. It incorporates cleansing, exfoliation, extraction, hydration, and antioxidant protection to eliminate pollutants and dead skin cells while also supplying nourishing serums to the skin. If you want to get a complexion that is more moisturized, bright, plump, and clear then visit Noor Laser Center. Dr. Nasser Nasseri, M.D., will help you eliminate the signs of aging to give you younger-looking skin with the application of effective hydrafacial treatment. For more information, contact us today or book an appointment online. We are located at 700 Geipe Road Suite 100 Catonsville, MD 21228.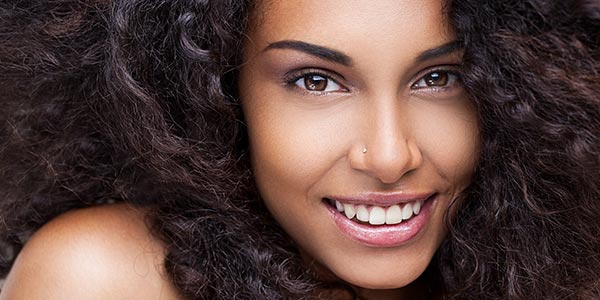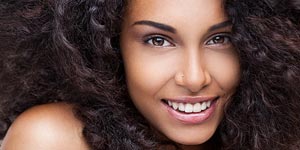 Table of Contents:
What is HydraFacial treatment for?
Do HydraFacials really work?
How often should I get a HydraFacial?
Are regular HydraFacials worth it?
HydraFacials combines a number of facial treatments into one session: cleansing, exfoliating, vacuum suction extraction, a mild chemical peel, and hydrating serum. HydraFacials are available at Noor Laser. We are professionals when it comes to unlocking the inner beauty within us all! Contact our medical spa today for more information. We proudly serve patients in Catonsville, Ellicott City, Baltimore, Columbia, Elkridge, Maryland, and surrounding communities.
What is HydraFacial treatment for?


Today, HydraFacials are one of the most popular facial trends, and it's easy to see why. Many people are turning to HydraFacial as their primary functional, integrative facial skincare spa routine due to its gentle, non-invasive treatment and no downtime.

A HydraFacial involves exfoliating, cleansing, extracting, and hydrating the face with a patented device. Through a vortex-swirling action, this system delivers hydration and removes dead skin, dirt, debris, and impurities from the skin while cleaning and soothing it.

HydraFacials combines four facial treatments into one session: cleansing, exfoliating, vacuum suction extraction, a mild chemical peel, and hydrating serum. The HydraFacial provides consistent results regardless of your skin type or aesthetician, unlike traditional facial treatments.HydraFacials treat many of the beauty issues people encounter today, such as large pores, wrinkles, breakouts, and thinning skin, by cleansing, exfoliating, using chemical peels, building collagen, and relaxing facial muscles.
Do HydraFacials really work?

Your skin will be deep-cleaned, exfoliated, and hydrated with HydraFacial. Acne, dryness, and wrinkles may be treated with this professional procedure. Although the noninvasive procedure is similar to the traditional facial you might get at a spa, it provides more dramatic results. With the use of a mechanized wand, your skin is deep cleaned and exfoliated, and serums customized to your skin type are delivered.

HydraFacial treatments have become the facial spa routine of choice because they can treat almost any skin type and condition. HydraFacial treatment is far less invasive than traditional facial treatments such as chemical peels and laser resurfacing, which leave your skin red and irritated for days afterward. Teenagers and adults alike can benefit from HydraFacials because of the treatment's noninvasiveness and effectiveness.
How often should I get a HydraFacial?

For noticeable improvement in your skin, you should take a HydraFacial periodically. For the best results, some experts recommend a treatment every four weeks; others recommend a treatment every two weeks. Your skin type, however, will determine what works for you. It is not necessary for everyone to follow the same treatment regimen. Every person's skin has different needs, and that must be taken into consideration.

Due to the fact that HydraFacial uses an abrasive tip to exfoliate the skin, it is important that the skin heals from all the scrubbing and cleansing of the previous session. The scrubbing does not harm your skin, and when sufficient time is given, new skin cells will grow. Taking a treatment too frequently can damage your skin if you don't give it enough time to heal. For sensitive skin types, it is helpful to allow sufficient time for the skin to absorb the benefits of one session before going for another. A skin care professional should always be consulted about this even though most types of skin are healed and ready for the next session within three to four weeks. Depending on your skin type, our skincare professionals can tell you exactly how long you should wait between two consecutive sessions.
Are regular HydraFacials worth it?

Investing in skincare routines and treatments is all about looking young and healthy. You can instantly improve the firmness, complexion, and texture of your skin with a HydraFacial treatment. Furthermore, you can eliminate all of your blackheads without leaving a trace, which helps you avoid aging prematurely.

HydraFacial treatment has grown exponentially in popularity over the past few years, and it shows no signs of slowing down. HydraFacials provides fantastic results without the side effects associated with other treatments. All of these factors make HydraFacials one of the most appealing skincare treatments and the results prove well worth it for many patients.

Visit Noor Laser Center to enjoy the maximum benefit of hydrafacial treatment. Dr. Nasser Nasseri, M.D., and his professional staff would be pleased to serve you. For more information, contact us or schedule an appointment online. We are located at 700 Geipe Road, Suite 100, Catonsville, MD 21228. We serve clients from Catonsville MD, Ellicott City MD, Columbia MD, Clarksville MD, Fulton MD, Baltimore MD, Pikesville MD, Woodbine MD, and surrounding areas.