VelaShape III Treatment Specialist in Catonsville MD
VelaShape III is an innovative body contouring procedure that combines infrared light, radio frequency energy, and vacuum technology to remove cellulite, tighten skin, and sculpt the body. This is a non-invasive process that stimulates collagen synthesis, improves circulation, and targets stubborn fat deposits, resulting in smoother skin and a more toned appearance. It is safe and comfortable with no downtime, making it a popular alternative for people wishing to improve their body control without surgery. For more information,

contact us

or

schedule an appointment

online. We are located at

700 Geipe Road Suite 100 Catonsville, MD 21228

.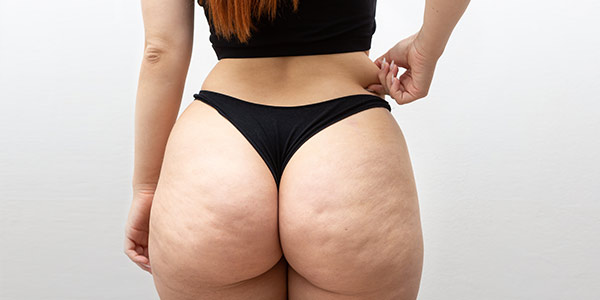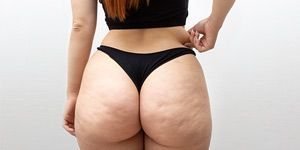 Table of Contents:
Does VelaShape lll really work?
How long does it take to see results from VelaShape lll?
How long does it take for VelaShape to work?
Is VelaShape lll permanent?
VelaShape III is a treatment that is safe and an effective treatment for reducing the appearance of cellulite while simultaneously getting rid of excess fat that may be carried in the thighs, hips, abdomen, and buttocks. This treatment is an incredible option for those who want to have the results provided by more invasive or surgical procedures such as liposuction but do not want the risks or necessary recovery time required with those procedures.
Does VelaShape lll really work?

VelaShape III has proven to many patients that it can reliably offer beautifully tightened and smoother skin with around 85% of patients reporting that they were able to lose at least 1 cm of reduction in size of the area that had been treated, and many of that group reporting that they were able to lose closer to 3 inches. Being one of the more popular treatment options for reducing the appearance of cellulite and fat, VelaShape III has earned its popularity through effectivity and safety, offering significant results to all patients that don't require any downtime or surgical procedures. The treatment works by stimulating collagen and elastin production in the skin that is treated, allowing for firmer, smoother, diminishing the appearance of wrinkles or dimpling and tightening any loose skin while burning fat away to provide a more toned appearance.
How long does it take to see results from VelaShape lll?

Results from treatments that use the technology of concentrating radiofrequency energy as heat into the skin to stimulate collagen and elastin production offer reliable results but that may take several weeks to fully develop. The production of collagen and elastin cause by the VelaShape III treatment is done by heating the deeper layers of skin to cause micro wounds, which stimulate the collagen and elastin production through the body's natural healing process. The benefits of the treatment rely on the complete healing of the skin, so full effects will not be noticed until the body has healed entirely. With this in mind, results from this treatment can start to be seen within the first couple of weeks, with more noticeable results appearing after 4 to 6 weeks, and the results appearing in their final form at around 10 weeks following the last treatment.
How long does it take for VelaShape to work?

It is common for patients to receive anywhere from 3 to 6 treatments of VelaShape III to attain their desired results, with the more sessions performed, the more dramatic the results will be, though, some patients are able to achieve their desired results in only one session if they do not wish for significant results. To ensure that the skin is able to heal a bit in between sessions, it is recommended that patients wait at least one week between sessions, allowing for the sessions required to attain the desired results to be completed within a month or two. Once the sessions are complete, it can take up to 10 weeks before the final results are completely noticed, however, results can start to become noticeable within a few weeks following the initial session. Every individual will have a different timeline for final results that are dependent on how many sessions are required to have the results they desire and how quickly their body heals from the treatments.
Is VelaShape lll permanent?

The results provided from VelaShape III treatments are long-term but are not permanent. After the initial treatments, many patients will find that they only need one maintenance session every 6 months or so in order to maintain their results for as long as they wish. To further extend the lifespan of your results, it is recommended that you follow a healthy lifestyle and take proper care of the treated areas by keeping your weight regulated and ensuring that you are sufficiently hydrated by drinking plenty of water. The fat cells that are destroyed by the treatments will not grow back, but if you tend to carry fat in the areas that were treated, you may be more likely to see fat develop in those areas again if there is a significant weight gain, making maintaining a healthy lifestyle through proper diet and exercise vital for sustaining the results provided by VelaShape III as long as possible.

VelaShape III is a new non-invasive procedure that contours your body and reduces the appearance of cellulite using a combination of technology. At Noor Laser Center, we offer VelaShape III. For more information, contact us or schedule an appointment online. We are located at 700 Geipe Road Suite 100 Catonsville, MD 21228. We serve clients from Catonsville MD, Ellicott City MD, Columbia MD, Clarksville MD, Fulton MD, Baltimore MD, Pikesville MD, Woodbine MD, and surrounding areas.