The Perfect Derma Peel Treatment in Catonsville MD
The Perfect Derma Peel® is a medium-depth high-quality chemical peel that aids in the fight against the impacts of time, sun damage, and daily environmental exposures. This powerful yet non-harmful chemical peel can rejuvenate your aging or sun-damaged skin. It is the first chemical peel to include glutathione, the most efficient antioxidant ever discovered! Visit Dr. Nasser Nasseri, MD, and his team at Noor Laser Center to revitalize your skin with the Perfect Derma Peel. Contact us today or book an appointment online. We are located at 700 Geipe Road Suite 100 Catonsville, MD 21228.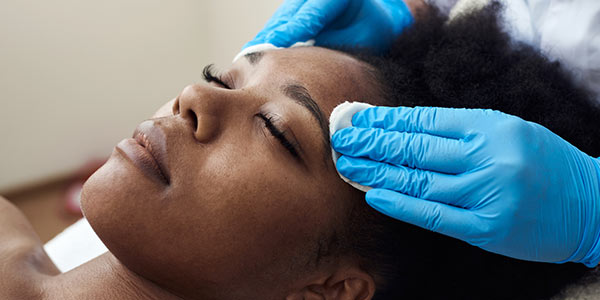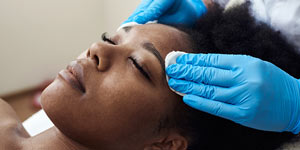 Table of Contents:
What does the Perfect Derma Peel do?
How long do perfect derma peel results last?
What to expect after the perfect derma peel?
If you're looking for a safe, effective, and quick way to rejuvenate your skin, look no further than the Perfect Derma Peel. This treatment is a medium-depth peel that targets dead skin and impurities, removing them, before an antioxidant-rich serum is applied. This enhances the overall results, leaving you with fresh skin in as little as 30 minutes.
If you're interested in this gentle but powerful peel, our team of skincare specialists at Noor Laser Center would love to help. The Perfect Derma Peel is safe for all skin types and can help you achieve the healthy, youthful skin you're looking for.
What does the Perfect Derma Peel do?

The Perfect Derma Peel is a medium-depth skin treatment that quickly and effectively penetrates and removes the outer 2-3 layers of skin. This allows skin cell regeneration to take place, while also boosting the amount of collagen produced by the body, resulting in a fresher, brighter complexion. By allowing new skin cells to form, it dramatically improves the appearance of fine lines, wrinkles, melasma, acne, acne scarring, and age spots, while also tightening and firming up the skin.

The Perfect Derma Peel is typically used to revitalize skin on the face, neck, chest, and hands.
How long do perfect derma peel results last?

On average, the results from the Perfect Derma Peel last 3-4 months. Follow-up peels after this time frame are often recommended to maintain your vibrant, youthful, and smooth skin texture.

Your skincare specialist will provide you with specific aftercare instructions, including a list of medical-grade skin care products to use following your treatment to prolong and safeguard your results. In some cases where skin conditions are more complex, they may recommend follow-up treatments to help optimize your skin's health and recovery. Sessions should be spaced at least four weeks apart to allow the skin to heal fully before the next treatment.
What to expect after the perfect derma peel?

Following the Perfect Derma Peel, most patients will experience some mild to moderate swelling and redness. In addition, they feel a 'tightness' to their skin as the dead layers of skin begin to peel over the following days. You can expect these symptoms to last between 2-7 days, depending on the sensitivity of your skin, with peeling typically starting around the mouth and then spreading outwards from there.

During the week following your treatment, it's important to avoid excessive exercise and exposing the area to direct sunlight and/or heat. You should also refrain from picking at your skin or applying makeup or harsh skincare products to the treated area. This will help your skin heal properly and minimize the risk of infection.

At the end of your recovery period, you'll begin noticing the benefits of your Perfect Derma Peel treatment. This includes improvements to the tone, plumpness, tightness, and brightness of your skin, as well as a reduction in sun damage, pore size, fine lines, wrinkles, hyperpigmentation, and acne. The peeling treatment also boosts the production of collagen in your body, resulting in smoother, fresher skin in the weeks and months following.

If you'd like more information about the Perfect Derma Peel and whether it's the right choice for your skincare goals, reach out to us at Noor Laser Center. We would be happy to answer any questions that you have about our comprehensive services and get you booked for an appointment at your earliest convenience. We are located at 700 Geipe Road Suite 100 Catonsville, MD 21228. We serve clients from Catonsville MD, Ellicott City MD, Columbia MD, Clarksville MD, Fulton MD, Baltimore MD, Pikesville MD, Woodbine MD, and surrounding areas.