Laser Hair Removal Cost in Catonsville MD
Laser hair removal is most beneficial for individuals with light skin and dark hair, but it can be effective for people of all skin types. If you want to get rid of unwanted hair, our specialists at Noor Laser Center can assist. Talk to our experts,

Dr. Nasser Nasseri, M.D.

, and his

team

, about assessing your skin to see if laser treatment is right for your skin type and discussing the cost of treatment. For more information,

contact us

today or

book an appointment

online. We are located at

700 Geipe Road Suite 100 Catonsville, MD 21228

.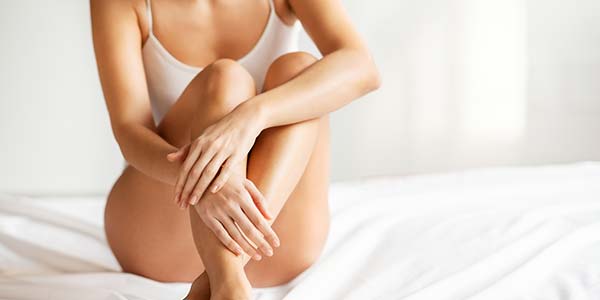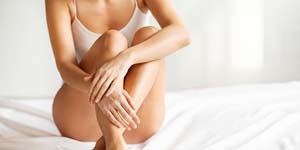 Table of Contents:
How much does laser hair removal cost in Catonsville, MD?
Why is laser hair removal so expensive?
Is laser hair removal worth the money?
How is a laser hair removal procedure performed?
How much does laser hair removal cost in Catonsville, MD?

People looking into getting laser hair removal should certainly consider the ensuing expense of the procedure, as it is important to consider if it is worth the cost in one's own eyes. The American Society of Plastic Surgeons cites that the cost of laser hair removal is around $390 on average. Keep in mind that this cost can vary tremendously due to a variety of factors, such as the geographic location of the procedure, treatment type, expertise, and qualifications of the provider. More suburban areas tend to trend somewhere between the urban and rural price points, meaning that Catonsville falls into this category. It should also be noted that the type of procedure, including the area of the body and the form of laser hair removal, will also impact the cost. As a general rule, larger areas of the body typically cost the most. For example, the back, legs, and chest are generally the most expensive areas across all providers due to the larger surface area and amount of hair. Following this, arms and bikini procedures are frequently the next biggest expense, including the underarm. The least expensive procedures are typically ones around the face, for example, the upper lip and between eyebrows. This information is quite broad, so contacting your specific provider and asking about the expense is certainly going to help you get a better understanding of the total costs.
Why is laser hair removal so expensive?

Upon seeing the price of laser hair removal, it may be off-putting for many people. There are, however, strong reasons for the general price point being on the more expensive side. For providers, equipment is very expensive and has high maintenance costs, which in turn means that laser hair removal is a rare skill. A rarer skill that has significant demand generally tends to have a higher price. Additionally, the field requires extensive training and expertise, with many states requiring providers to be physicians, or nurse practitioners to ensure that the procedures are done safely. The training itself is also costly, and professionals often have to refresh their skills to stay updated. There are also a significant number of technologies that can be used, some of higher quality than others, which will also drive the cost up. These are some of the main reasons why laser hair removal may seem like an expensive operation. This option does save money in the long run for many people, as over time, waxing and shaving costs do add up.
Is laser hair removal worth the money?

It is a safe statement to say that laser hair removal is generally worth the money. The rationale for this is that people will typically spend smaller amounts of money on cosmetic products such as razors, wax sessions, and kits that eventually accumulate to a large amount of money over time. For people in this position, it can be very beneficial to go through with the procedure. It will not be the best option for everyone, however, as some people have more sensitive skin, and generally react worse to the procedure. The procedure is also not covered by insurance whatsoever, meaning that it should not be pursued if the expense will be a financial burden.
How is a laser hair removal procedure performed?

The process generally begins a day before the procedure, when a patient is asked to shave the part of the body the laser is going to be working on. This allows the laser to get better results when interacting with the hair follicle and avoid potential burning and discomfort. There are several other steps in preparation as well. Some procedures and lasers may call for a topical anesthetic to be applied to reduce the discomfort, and this will generally occur half an hour before the procedure. Every procedure will require eye protection to prevent damage from the laser. After assuring the laser settings are correct, the light energy from the laser is then used on the desired site to obstruct hair follicles and prevent or delay further growth. Once this is done, lotion and anti-inflammatory cream from the physician should be applied to the site to relieve any discomfort.

At Noor Laser Center, we offer laser hair removal services. For more information, contact us or schedule an appointment online. We are located at 700 Geipe Road, Suite 100, Catonsville, MD 21228. We serve clients from Catonsville MD, Ellicott City MD, Columbia MD, Clarksville MD, Fulton MD, Baltimore MD, Pikesville MD, Woodbine MD, and surrounding areas.