Dysport Injections Specialist in Catonsville MD
Dysport is an injection that paralyzes specific muscles in the forehead, inhibiting wrinkles from developing. Dysport injections may help those with mild to severe fine lines, it improves the look of these fine lines. If you want to improve your appearance without going under the scalpel, come to Dr. Nasser Nasseri, MD, at Noor Laser Center for our Dysport injections. For more information, contact us today or book an appointment online. We are located at 700 Geipe Road Suite 100 Catonsville, MD 21228.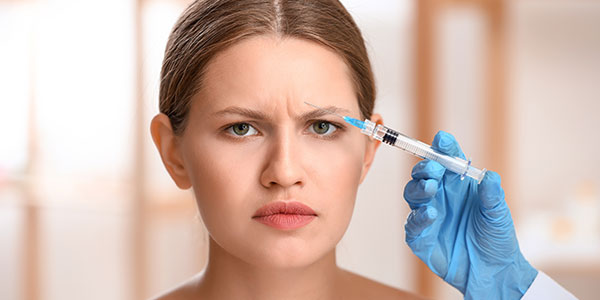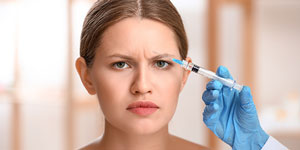 Table of Contents:
What is the difference between Botox and Dysport?
How to find a professional for Dysport?
Who is a good candidate for Dysport?
Dysport is a prescription medicine that is used to temporarily reduce the appearance of lines and wrinkles on the face. Dysport is injected into the affected area, typically into the subcutaneous tissue (under the skin), where it works by blocking nerve signals from reaching the muscles. This temporarily paralyzes the muscles in the treatment area, effectively eliminating superficial concerns associated with aging, such as fine lines, facial folds, and deep wrinkles.
What is the difference between Botox and Dysport?

Botox, which is composed of the botulinum toxin, is an injectable medication used to temporarily reduce the expression of muscle movement, known as dynamic wrinkles. Dysport is a brand of botulinum toxin used to temporarily reduce dynamic wrinkles made by facial muscles by reducing the activity of said muscles. The treatments differ in the following ways:

• Dosage — Botox and Dysport are dosed differently, which means it takes three units of Dysport to equal the therapeutic strength of one unit of Botox. While the two treatments have similar strengths, the difference in dosage simply lies in how they are measured; although Dysport requires more units, it typically costs about the same for treating the same area and condition.

• Dilution — Similar to dosage, Dysport is also diluted differently than Botox. Although Dysport has a greater dilution, it does not mean that it is less effective than Botox; the only real difference in this regard is the number of units needed.

• Molecule Size — The Dysport formula contains smaller molecules compared to Botox, which may be beneficial, as smaller molecules can spread easier and also work faster than larger ones. This is beneficial in some areas, but in others, it is less advantageous.

• Diffusion — Dysport tends to diffuse more than Botox, which means that it spreads to a broader area after it is injected. Therefore, a larger treatment area can be addressed with fewer injections, which can be beneficial when treating larger areas.

• Onset — Dysport has one of the quickest onsets of action of all botulinum toxin injections. It typically only requires 24 hours for all results to be realized, whereas Botox can take up to 72 hours for the full results to become visible.
How to find a professional for Dysport?

If you are looking for a professional Dysport injection specialist, look no further than Noor Laser Center! Our team of qualified clinicians is experienced in performing Dysport injections and can help you get the most out of each treatment!
Who is a good candidate for Dysport?

Ideal candidates for Dysport include those who:

• Have Frown Lines — Frown lines are one of the most commonly addressed concerns with Dysport; this injectable muscle relaxant was specifically designed to treat this aesthetic issue. Because frown lines are caused by overactive forehead muscles, Dysport is very effective for treating this concern.

• Are Not Allergic to Any Ingredients in Dysport — While allergic reactions to Dysport are considerably rare, it is imperative to ensure that Dysport will not cause any adverse events. The administering clinician will thoroughly review the patient's medical history to verify that there is no risk of an allergic reaction to this treatment.

• Are the Right Age — Dysport is age-specific; people between the ages of 18 and 64 are considered ideal candidates for this injectable muscle relaxant.

• Do Not Want Any Downtime — Another characteristic of a good candidate for this injectable neuromodulator treatment is a desire to avoid any downtime. While this treatment can achieve the same caliber of natural-looking results as invasive procedures, it does not come with any downtime or prolonged recovery periods, allowing patients to return to their day-to-day activities without delay.

Call us today to book an appointment with our Dysport injections specialist, or visit our med spa conveniently located at 700 Geipe Road, Suite 100, Catonsville, MD 21228. For more information, contact us or schedule an appointment online. We serve clients from Catonsville MD, Ellicott City MD, Columbia MD, Clarksville MD, Fulton MD, Baltimore MD, Pikesville MD, Woodbine MD, and surrounding areas.