What Are the Benefits of Botox?
Botox is a potential treatment for dynamic wrinkles. It can eliminate wrinkles and give you a more youthful appearance. For a smoother, more youthful appearance, consult Dr. Nasseri, MD, and his staff at Noor Laser Center. For more information, please contact us or book an appointment online. We are conveniently located at 700 Geipe Rd Suite 100, Catonsville, MD 21228.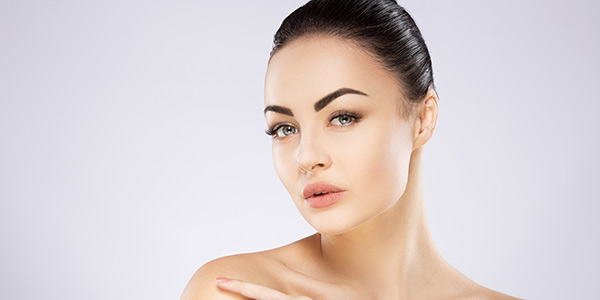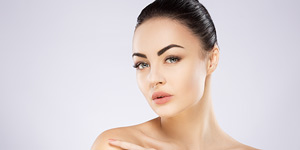 Table of Contents:
Is Botox good for your face?
What is the long-term benefit of Botox?
At what age should you start Botox?
Why does Botox make me look younger?
Is Botox good for your face?


Botox offers a versatile range of cosmetic applications, particularly excelling in addressing dynamic wrinkles resulting from the regular use of facial expressions.
 
Dynamic wrinkles surface as underlying tissues shift during facial movements. For instance, when you express joy or happiness, lines may appear near the eyes, which are commonly known as crow's feet, or on the forehead. Additionally, you might notice vertical lines between the eyebrows or around the mouth.
 
Botox, containing various types of botulinum toxins, effectively relaxes the facial muscles, thereby stopping the formation of wrinkles and eliminating fine lines. In cases where wrinkles have already developed, Botox can be utilized to smooth them out, leading to a rejuvenated and more youthful complexion. Botox has gained approval from the FDA for cosmetic treatments and boasts a well-established track record of safety when administered by licensed providers, such as board-certified Dr. Nasser Nasseri, MD at Noor Laser Center, as an incredibly popular cosmetic treatment for many years.

What is the long-term benefit of Botox?


Along with its prompt transformative results in the short and medium term, Botox offers a host of long-term benefits. In addition to its ability to immediately reduce the appearance of existing wrinkles, Botox also plays a role in preventing the development of new ones. It achieves this by temporarily relaxing the underlying muscles that are responsible for causing skin creases, impeding the formation of deep lines over time. This preventative approach serves to preserve a more youthful appearance over the long haul.
 
One of the many enduring benefits of Botox is that, with consistent use, you may notice a reduced need for frequent visits and smaller doses. This is because the targeted muscles have weakened and are less prone to wrinkle formation.
 
Beyond its effectiveness in smoothing out wrinkles, Botox has the potential to enhance the overall texture of your skin. By stimulating collagen production, Botox contributes to skin that is not only smoother but also plumper, resulting in a more youthful and radiant complexion.
 
Many individuals who undergo Botox treatments not only look better but also experience increased self-confidence and a heightened level of satisfaction with their appearance. Feeling good about your physical appearance can have a positive impact on various aspects of your life.

At what age should you start Botox?


The appropriate age to start Botox injections is not determined by a fixed number but depends instead on individual factors such as genetics, sun exposure, skin type, and more.
 
Some individuals exhibit signs of aging at an early stage, often due to the emergence of expression lines from routine facial movements. This can lead to the formation of wrinkles in areas like the forehead, crow's feet, or frown lines.
 
Individuals who are in their 20s and have already noticed these early indicators of aging, often elect to receive Botox. Nevertheless, the younger you are, the fewer wrinkles you're likely to have. Consequently, the effects of a Botox treatment in your 20s will typically be more subtle compared to the outcomes in your 30s or 40s.
 
Every individual's needs are unique, and the experienced professionals at Noor Laser Center can guide you in determining the most appropriate timing for Botox tailored to your specific circumstances.

Why does Botox make me look younger?


Botox yields a more youthful appearance by targeting the facial muscle groups responsible for the creation of frown lines, forehead lines, crow's feet, and other age-related lines and wrinkles.
 
The injected Botox has the effect of relaxing these muscles, causing your face to utilize the surrounding muscle groups for facial expressions. This results in a reduction in the visibility of your existing lines and wrinkles, ultimately promoting smoother skin.
 
Botox revolves around its ability to obstruct nerve signals from reaching the facial muscles. This neural blockage prevents these muscles from contracting and forming lines on the face, leading to visibly smoother and rejuvenated skin. In essence, Botox injections provide a straightforward solution to the common issue of aging skin.
 
By swiftly mitigating wrinkles and addressing sagging skin, Botox enables you to quickly achieve a more youthful and vibrant appearance.
 
The skilled and knowledgeable staff at Noor Laser Center offers Botox to address the signs of aging. For more information, please contact us or book an appointment online. We are conveniently located at 700 Geipe Rd Suite 100, Catonsville, MD 21228. We serve clients from Catonsville MD, Ellicott City MD, Columbia MD, Clarksville MD, Fulton MD, Baltimore MD, Pikesville MD, Woodbine MD, and the surrounding areas.