Microshading Specialist in Catonsville MD
Microshading is a brow-enhancing cosmetic approach. It includes inserting pigments into the skin with a tiny needle, resulting in semi-permanent makeup. Microshading benefits include enhanced, more defined brows. Visit us at Noor Laser Center, where our staff focuses on your specific needs and creates the desired output with precision and competence, allowing you to save time on daily makeup application. For more information,

contact us

or

schedule an appointment

online. We are located at

700 Geipe Road Suite 100 Catonsville, MD 21228

.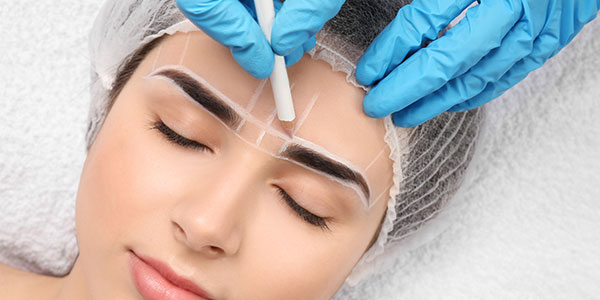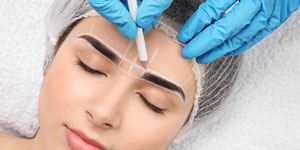 Table of Contents:
How long does microshading last?
How much does microshading cost?
What does microshading do?
What is the difference between microblading and microshading?
Permanent makeup is becoming a very popular solution for those who choose to wear makeup every day but are tired of having to actually apply the makeup every single day. There are so many different options available to achieve the same look that makeup provides but without having to schedule in the time in the morning or make sure that you have enough product left in order to feel confident in your appearance every day. Microshading is a great option for offering beautifully full eyebrows but differs from microblading to ensure that everyone is able to have the long-lasting eyebrows of their dreams.
How long does microshading last?

It is common to be able to enjoy the results provided by microshading treatments for anywhere from 1 to 3 years, with most people only requiring the occasional maintenance session to sustain the desired pigmentation once or twice a year. The total lifespan of microshading treatments does vary a bit from client to client depending on lifestyle and skin type, with results lasting even longer in those that follow proper after-care. Some tips to keep in mind to ensure that the results last for as long as possible include avoiding sun exposure to the eyebrows following the treatment, while making sure that the eyebrows and surrounding area are sufficiently protected from UV rays at least until the skin has healed entirely. To ensure that the microshading heals perfectly to allow for long-lasting results, it is important to avoid getting the eyebrows wet for at least 24 hours following treatments, and to avoid activities that may cause excessive sweating or direct contact with water for at least one week.
How much does microshading cost?

The total cost of microshading treatments has a fairly wide range depending on where you live and the experience level of the technician. Some price estimates include costing around $300 per session on the more affordable end, but being closer to $2,000 on the highest end. Most clients will require two initial sessions as well to ensure that they are able to attain the final desired results, with the first session being the majority of the shading and the second session to apply any touch-ups or filling in areas. Our microshading specialist at Noor Laser Centre is able to offer a promotional special for new clients to ensure that treatments are affordable for everyone.
What does microshading do?

Microshading is treatment that involves the application of semi-permanent ink into the skin of the eyebrows to fill in thin areas to provide the appearance of thicker eyebrows. The ink is applied as tiny dots to provide a natural appearance of shading throughout the eyebrow where the hairs may be a bit sparse. The effect of microshading is as though the eyebrows have been cosmetically filled in with powder but is a longer-lasting cosmetic procedure that will allow for clients to go about their day without needing to apply any makeup to their eyebrows in order to have the look that they want on a day-to-day basis. It is a great option for those who are tired to feeling the need to fill in their eyebrows every day in order to be confident with how they look, but wish for a natural appearance of full eyebrows that will shorten the amount of time they need to get ready every morning. 
What is the difference between microblading and microshading?

While both microshading and microblading are semi-permanent cosmetic treatments used to provide the appearance of fuller eyebrows, the biggest difference between the two is the method used to apply the pigment. Microshading uses a stippling effect of pin-point dots to allow for an appearance of shading that is more gradual but provides more shape for those with sparse eyebrows, whereas microblading uses an application method of little strokes to mimic the appearance of individual eyebrow hairs in order to fill in any areas of the eyebrows that would aesthetically benefit from a fuller appearance. Microshading will provide the appearance of having applied powder makeup to fill in the eyebrows, whereas microblading will often appear more similarly to if a gel makeup has been applied to the eyebrows. Microshading is the preferred method for those who have skin that is on the oilier side.

If you are seeking enhanced semi-permanent eyebrows with a more defined result, microshading may be the right option for you. For more information, contact us or schedule an appointment online. We are located at 700 Geipe Road Suite 100 Catonsville, MD 21228. We serve clients from Catonsville MD, Ellicott City MD, Columbia MD, Clarksville MD, Fulton MD, Baltimore MD, Pikesville MD, Woodbine MD, and surrounding areas.